St. Luke's Anglican Church
Strengthen Our Faith, Deepen Our Hope, Spread the Word of God
9 Veterans Ave.
Dartmouth, Nova Scotia
Canada
B2W 3E2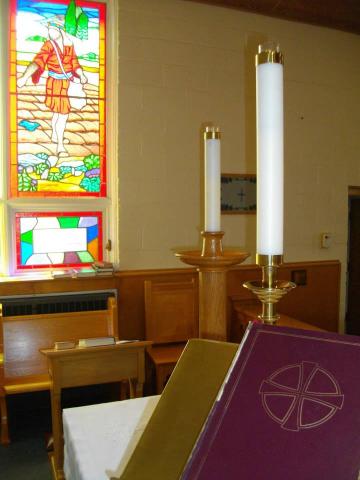 Weekly Services
Sunday Worship - 8:00 AM
Sunday Worship, Sunday School - 10:00 AM
Wednesday Holy Communion - 10:00 AM
St. Luke's is recording Sunday services, if you or someone you know is interested in receiving a recording on CD or Dropbox.
UPCOMING EVENTs
Roast Beef Supper and Silent Auction - Saturday, October 21
Doors open at 4:30 PM with dinner served at 5:30 PM.  $15 for Adults, $10 for children.  Tickets on sale through the Parish office. Last day to order tickets will be October 16.
St. Luke's Flea Market - Saturday, October 28

Doors open at 9:00 AM.
Donated items for the flea market may be dropped off at the Church Monday to Friday 9:00 AM - 12:00 PM.  Volunteers needed to help setup, work and clean-up.
St. Luke's High Tea - Saturday, November 4

Tickets $20.00 if purchased in advance, $25.00 at the door.  Tickets purchased also gives you admission to the Artisan sale.  Contact the Church office.  Artisan sale only is a free will offering at the door.
Dreaming in Dartmouth - Sunday, November 5
Join with Anglicans in the Dartmouth region to dream and discuss what God might be calling us to be.  A session of open sharing of ideas to discern the future for this area.  The Diocesan Parish Vitality Coordinator will be on hand too.  St. John's Hall, Westphal, 6:00 PM to 7:00 PM.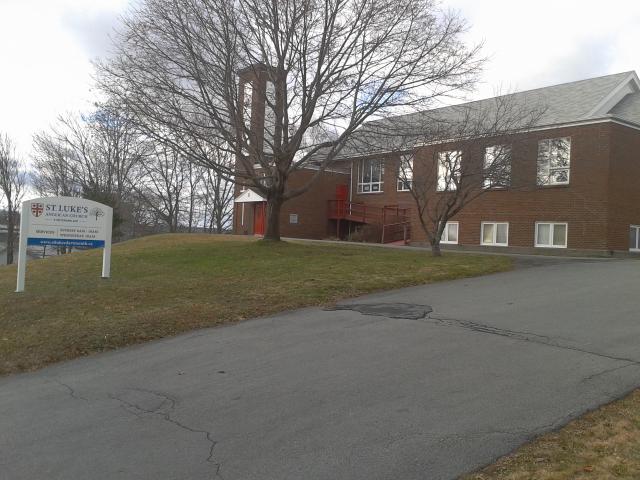 St. Luke's Drop in Play Group
Welcomes parents/guardians of children ages 0-5 years old to our Tuesday morning Playgroup. A chance to get to know other members of our community and our church. Tuesdays 10:00-11:30 AM. For more information please contact our church office.
We are now an Accessible building!
Washrooms and a lift are now available.

Accessibility at St. Luke's
In June 2016, the congregation had a meeting to talk about accessibility. We recognized that our church building provided barriers to people with mobility limitations from participating fully in the life of the congregation. A solution was sought that would provide a lift to allow people to access the hall and washrooms in the basement, but it came with a hefty price tag. We also learned that we needed to make adjustments to our washrooms. With some trepidation about financial security, our congregation made the courageous decision and advised Parish Council to undertake a fundraising effort to make our accessibility plan a reality. People donated generously, a grant from the Government of Canada was received and memorial and capital improvement funds were used to reach our goal. This plan was never about recouping the cost of the equipment, it is about valuing the members of our congregation and the general public.