Access to recorded services and other Church videos is available on the St. Luke's Anglican YouTube Channel.
Instructions on how to subscribe to our YouTube Channel:
1. Go to
https://www.youtube.com/
.
2. Then enter St. Luke's Dartmouth into the search engine and click the magnifying glass.

3. Next, find the channel, then hit the subscribe button. You may have to create an account to proceed. If you decide to do that, finish that process, then come back to these instructions.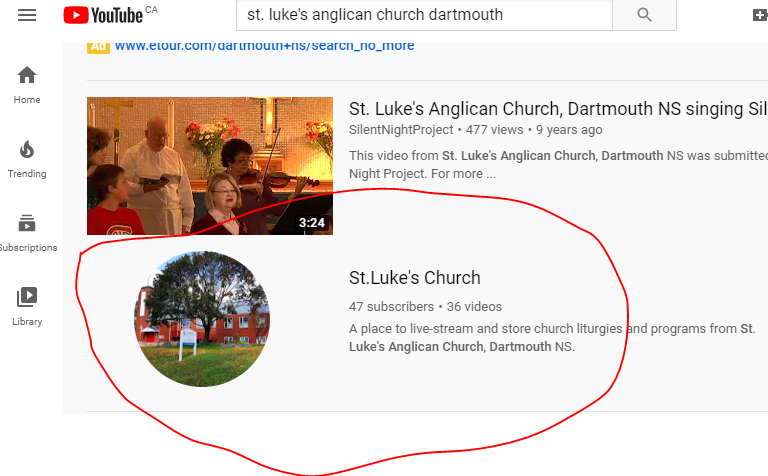 4. If you want notifications, press the bell icon next to the SUBSCRIBED button (it only appears when you subscribe), you will see a menu pop up with three options. Choose the one you prefer.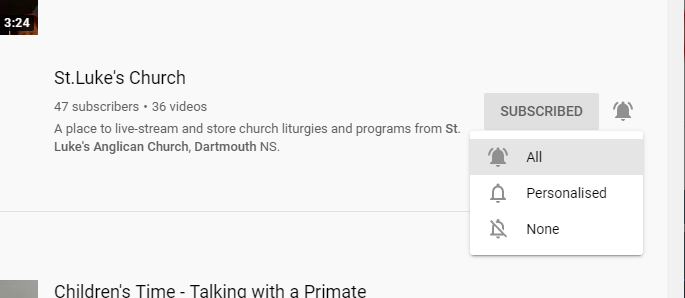 5. When finished, you should see this: